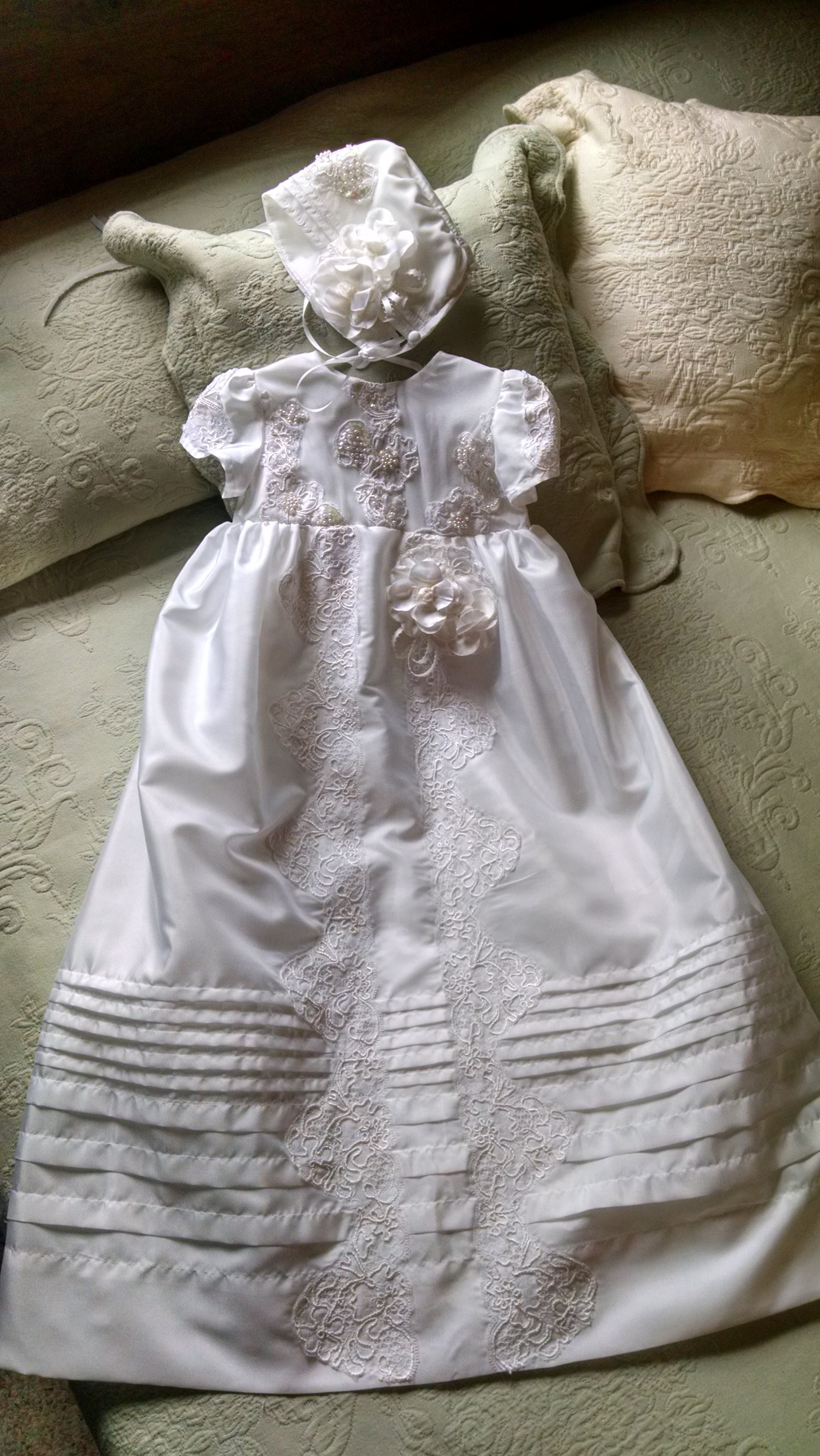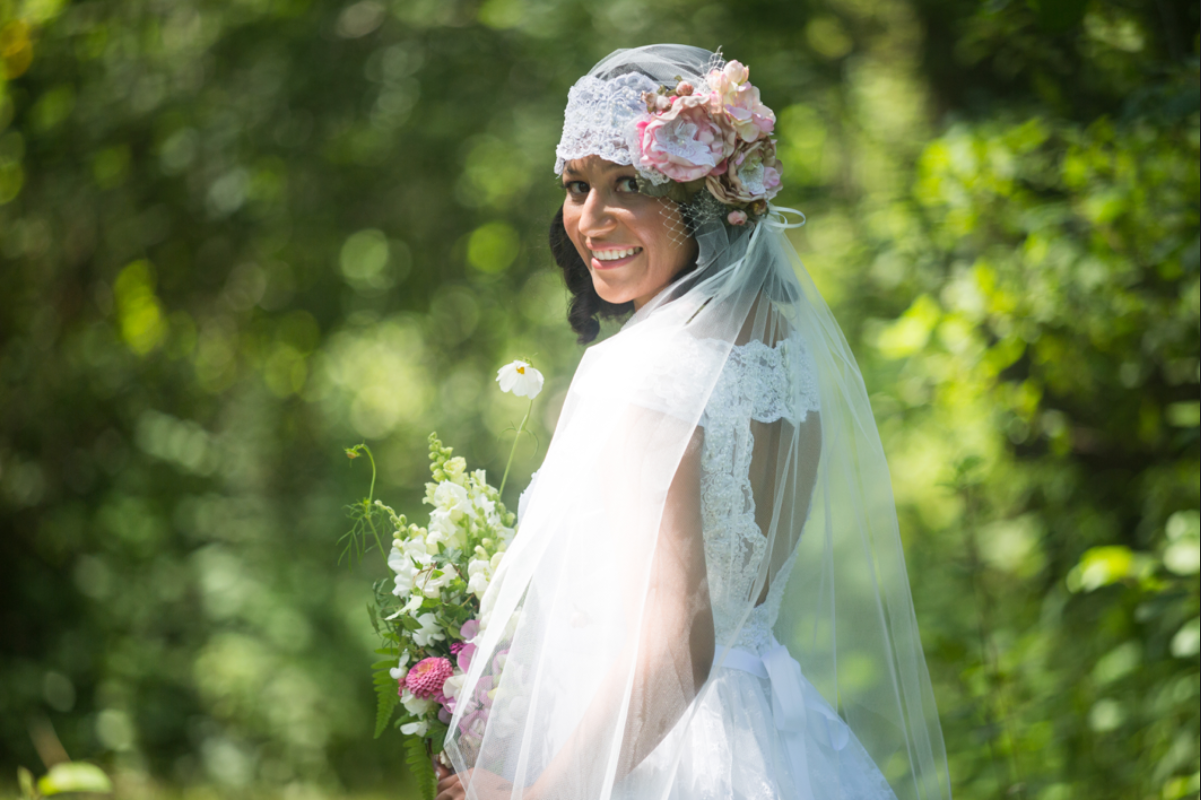 Alexa loves vintage clothing as much as I do. She found this beautiful 1940's silk gown and although it needed much repair she knew that this was the gown she wanted to be married in. I found a matching ivory taffeta to repair damaged areas and ordered new custom made covered buttons. After resizing and altering to make it fit her perfectly we added bow epaulettes to the shoulders, but otherwise kept the dress true to its original design.
Brenda wore her future Mother-in-Law's 1970's wedding dress. Brenda had some great ideas about how to update it, yet still keep it true to it's original charm. I removed the sleeves, added new lace to the bodice and gave the dress a keyhole back.I custom made Brenda's headpiece of lace and hand-made silk flowers.

Two dresses in one!A lace topper gives this dress a formal look for the ceremony, then a fun and easy look when the reception begins. The bride, Kate, had seen a similar design on Pinterest. With Kate's input I designed and constructed this lace top specially for her.
Jenn's dress is special in that it is a family heirloom that was previously worn by her Mother. For Jenn's wedding I removed the neck and sleeves and refit the bodice. I completely reconstructed the skirt to give it a very fitted design. With the bride's input we designed custom jewelry and a headpiece to compliment the new style of the dress. And with the scraps still left from the reconstruction of the gown I was able to make another family heirloom, a Christening gown for the next generation.
Jessica's satin gown was beautiful, but a little plain. We replaced the zipper with a corset back and added a huge ball gown crinoline. We also added a lovely ruffle of point d'sprit netting at the hem.
Christening Gowns constructed from Wedding Gowns